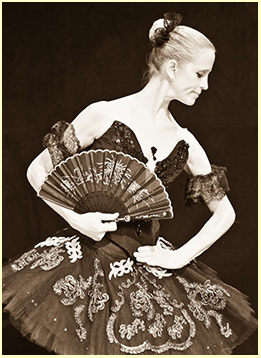 Susan Cade
- artistic director, choreographer, co-founder: BA Music/Dance, Ithaca College; MEd Early Childhood Education, University of Illinois.
While working in Washington D.C., Susan performed various soloist roles in
The Nutcracker
,
La Sylphide
,
Pas De Quatre
,
Paquita
,
Concerto Barocco
, and contemporary choreography with The Arlington Ballet, Fairfax Ballet, McLean Ballet, and Arlington Dance Theater. In addition, performed Stravinsky's "
The Soldier's Tale
" and was an extra with ABT in
Sleeping Beauty
and
Romeo and Juliet
at the Kennedy Center.
Susan co-founded Pages to Pirouettes in 1996 with Michele MacDonald and has served as artistic director and choreographer ever since.
After she and pianist Tatayna Shargorosky began teaching ballet/chair fitness classes to seniors in independent and assisted living and memory care in the Philadelphia area, she started developing productions incorporating non-dancers, students, and senior dancers. She has incorporated seniors from Shannondell at Valley Forge into productions of
Coppélia
,
The Nutcracker
, and
Sleeping Beauty
. In 2010, Susan staged
The Nutcracker
with Turks and Caicos Friends of the Arts Foundation in Providenciales, Turks and Caicos, on 70 local children and adults. She continues to travel there each summer with other P2P members to work with the youth conducting drama and dance workshops, and she has staged
Cinderella
and
Sleeping Beauty
there.
Tab Baker
- Actor: Tab also works with the King of Prussia Players and Methacton Community Theater, where most recently he has performed in
Music Man
,
The Irish Wake of Patty O'Toole
,
Guys and Dolls
,
The Producers
, and
Brigadoon
. He is also general manager of the Panera Bread in Audubon, PA.
Tom Blair
- actor, dancer, web designer: A former professional dancer with the Los Angeles Ballet, today Tom is an actor, dancer, choreographer, and web designer. He has choregraphed
Kiss Me Kate
,
Bye Bye Birdie
,
The Music Man
for King Of Prussia Players and
Pippin
for Playcrafters. His recent acting roles include The Major General in
Pirates of Penzance
, Jerry Evans in
Dancing At Lughnasa
at Stagecrafters, George Condomine in
Blithe Spirit
at King Of Prussia Players, Puck in
A Midsummer Night's Dream
, Sir Andrew in
Twelfth Night
, and in ballet many wonderful character roles including Herr Drosselmeyer in
The Nutcracker
, Dr. Coppelius in
Coppélia
, and Don Quixote in
Don Quixote
.
Tom is the owner of Robin Goodfellow Web Designs and designed and maintains this Pages To Pirouettes website.
Scott Cannon:
– actor, set and lighting designer: Scott Cannon is the manager of the Performing Arts Theater at Shannondell of Valley Forge. He designs lights and sets for dance, circus, theater and opera. Scott, who graduated from Brown University with a degree in European history has also served as production manager for the Pulcini Dance Studio's
Sleeping Beauty
,
Nutcracker
, and
Swan Lake
. With P2P in Turks & Caicos, Scott directed Anasi's Way and teaches acting each summer at the Youth Centre. While living in San Francisco, Scott technically directed the San Francisco Ballet Theater, stage managed Michael Smuin's
Curse of the Werewolf
, and production managed the Magic Theater's
The Late Henry Moss
, directed by Sam Shepard. He has read for Pages to Pirouettes since 2008, and, along with creating sets and lighting, plays Mr. Stahlbaum in
The Nutcracker
.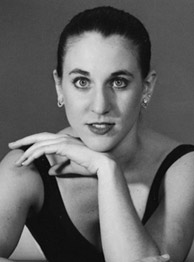 Laura Chadwick:
Laura received her primary training from the Nutmeg Ballet Company in Connecticut. She served as a model for Sharon Dante's extensive and comprehensive Vaganova teachers seminars over the course of her 10 years there. Under the coaching of Sharon Dante, Eleanor D'Antuono, and Joan Kunsch, she was one of three members of the American team at the Prix de Lausanne, and an awardee at the Arts Recognition and Talent Search. She then attended North Carolina School of the Arts and studied exclusively with Melissa Hayden. Laura was personally chosen by Hayden to teach her classes during her absence.
Laura continued her training under the White's as a performing member of The Pennsylvania Academy of Ballet Society. Laura has had the opportunity to work with Broadway choreographer Danny Hermann on a full season of
Mark Twain, The Musical.
This segued her career towards acting and led to her joining American Family Theater for two seasons on tour as the Wicked Witch of the West in
The Wizard of Oz.
After taking a ten year hiatus to pursue a career in biotech and her most challenging and rewarding role as "Mommy" to Margaux, John, and Mary, Laura is thrilled to be performing on stage again.
Especially exciting was the opportunity with her Pages to Pirouettes family of sharing her love of dance and acting with students at the Youth Center in Turks and Caicos that caters to Haitain refugees and expatriate children who would otherwise never have been exposed to ballet. Currently Laura teaches privately, is a member of Opus 1 Contemporary Dance Company, and enjoys entertaining and educating young audiences with
Pages to Pirouettes
!
Rachael Fogel:
Rachael has danced numerous roles for P2P, among them Mouse Queen, Marzipan and Hot Chocolate in
The Nutcracker
; Lilac Fairy in
Sleeping Beauty
; Friend/Scottish Doll in
Coppélia
; and Cinderella, and Stepsister/Fairy in
Cinderella
.
Deborah L. Culhane:
Deborah began studying ballet at the age of 9 in New York. Later she moved to the Philadelphia area and continued her training at the Pennsylvania Academy of Ballet and Symmetry Dance Wellness. She holds a B.A. in English and Spanish from Villanova University and a J.D. from Villanova Law School. Away from the studio, Deborah practices public interest law in Philadelphia. Among her roles for P2P is the Doll in
Coppélia
.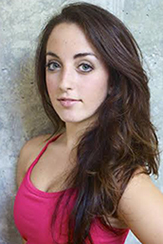 Jena Ferrigno:
Jena began her training at the age of 6 at the Pennsylvania Academy of Ballet in Narberth, Pennsylvania, under the direction of Margarita de Saá and John White. She attended Point Park University where she graduated cum laude with a BA in Dance. While attending Point Park University she had the privilege of working with Jason McDole, Nicolas Petrov, Lindy Mandradjieff-Fabyanic, and many more. Jena then worked professionally with the Missouri Contemporary Ballet as a trainee during the 2010-2011 season and with the Common Thread Contemporary Dance Company as a company member during the 2011-2012 season. Returning to the Philadelphia area, Jena earned an associates degree in and works as a physical therapist assistant. Among her roles with P2P are Marie in
The Nutcracker
, the Doll in
Coppélia
, and the lead in
Cinderella
. She is thrilled to be dancing again and is honored to be a part of this wonderful organization performing, educating, and inspiring young audiences throughout this region.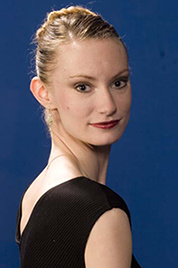 Erin Gallagher:
Erin Gallagher began her dance training at Swarthmore Ballet Theatre in Swarthmore, Pennsylvania. She continued on scholarship at the Nutmeg Conservatory for the Arts in Connecticut and later at the Pennsylvania Academy of Ballet in Narberth, Pennsylvania. In 2004, she began her professional career with Ballet Oklahoma under the direction of Bryan Pitts and Laura Flagg-Pitts. There, she danced corps de ballet, soloist, and principal roles, including Sugar Plum Fairy and Snow Queen in
The Nutcracker
, Queen Anne in
The Three Musketeers
, and the Lily variation in
Romeo and Juliet
.
After four seasons with Ballet Oklahoma, Erin returned to the Philadelphia area to perform locally. Since then, she has had the opportunity to dance in Pennsylvania Ballet's production of
The Nutcracker
as well as with Opus 1 Contemporary Dance. She earned a BA in psychology form Temple University and today, she continues to study, perform, and teach in the Philadelphia area while pursuing a master's degree in dance/movement therapy from Drexel University. Since 2002, Erin has had many opportunities to dance leading roles with Pages to Pirouettes, and she always looks forward to performing with such a wonderful organization.
Alyson Pray:
Alyson Pray Ward began dancing in Cherry Hill, NJ at the Bowman School of Dance. She went on to train at the Rock School, Kirov Academy in Washington, D.C. and Pennsylvania Academy of Ballet in Narberth. In 1999, Alyson joined the Sarasota Ballet of Florida. There she danced the roles of Odette in
Swan Lake
and Sugar Plum Fairy in the
Nutcracker
. In 2004, Alyson became a member of the Pennsylvania Ballet where she had the opportunity to perform several Balanchine ballets including
Concerto Barocco
,
Theme and Variations
,
Serenade
, and
Western Symphony
as well as works by Twyla Tharp, Jerome Robbins and Matthew Neenan. Alyson has been a guest artist with the Washington Ballet, Ballet Fleming and Tulsa Ballet. She is currently an adjunct professor for Temple University and holds a Bachelor of Science in Alternative Medicine.
Gillian Spayd
made her debut with Pages to Pirouettes in 2015 with the Nutcracker and Coppelia after performing as a principal tap dancer at Busch Gardens in the award-winning show Celtic Fyre. Currently completing a dance degree with a concentration in jazz at Point Park University, she has performed in numerous shows there, including Point Park Connections and the Point Park Student Choreography Show. Gillian's training includes studies under former Pennsylania Ballet principal Dana Arey, Douglas Bentz, Jason McDole, Nicholas Petrov, Kwang Suk Choi, Peter Merz, Svetlana Novodran, Danielle Pavlik, and Ron Tassone and participation in the Rockette Summer Intensive and the University of the Arts Pre-College Program .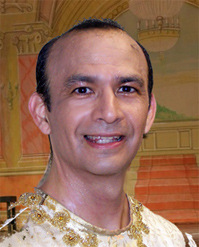 Ruben Ybarra
: Ruben hails from Yuma, Arizona where he trained at the Yuma Ballet Theatre under the Directorship of Jon Cristofori. He also trained with the Academy of Ballet in San Francisco and the Contra Costa Ballet in Walnut Creek California. During the summer months, Reuben was offered scholarships to Pacific Northwest Ballet and School of American Ballet, Universal Ballet and Pennsylvania Ballet. He has performed with the Pennsylvania Ballet, Sacramento Ballet, Lexington Ballet, and the Lake Erie Ballet. Reuben has been an extra with the Royal Ballet and the South Jersey Ballet.
Currently, Ruben studies and performs with the Pennsylvania Academy of Ballet. Ruben is featured in the Spanish and Arabian Variations from
The Nutcracker
. He is an integral member of
Pages to Pirouettes
where he has performed principal roles as Franz in
Coppelia
, Prince Florimund in
Sleeping Beauty
, Basil in
Don Quixote
, Prince Seigfried in
Swan Lake
, Prince Charming in
Cinderella
, and the Prince in
The Nutcracker
.